9:45 – 10:45
Seminar Area 1
Presented by: Hiro Yamada / Rhett Ousdahl
A.O. Smith Heat Pump Water Heaters
Heat Pump 101 How it works, installation, rebate programs.
Discuss upcoming California Electrification initiative.

9:30 – 10:30
Seminar Area 2
Presented by: Eric Sprague
How to Recession Proof Your Service Business Using the 85% Rule!
In light of the current economic uncertainty, learn how to use the 85% Rule to make sure your business continues to not only survive, but thrive in 2023.
11:00 – 12:00
Seminar Area 1
Presented by: Charlie Fletcher / John Lauer
SLOAN Flushometer troubleshooting
Flushometer troubleshooting, repair, maintenance on manual and sensor operated units. Sensor faucet install, troubleshooting and repair.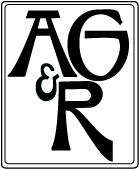 11:00 – 12:30
Seminar Area 2
Presented by: Bruce D. Rudman
Abdulaziz, Grossbart & Rudman- Collecting Your Money
Collecting Your Money covers the Nuts and bolts of collection remedies including the Mechanic's Lien process tailored to the specialty contractor. This seminar is designed for the contractor or clerical/credit personnel involved in the collection process, no matter how large or small the company. Attendees will walk away with an understanding of what collection remedy is right, which can vary by the type of project, how to use the Preliminary Notice, what the timelines involved for recording and filing lawsuits are, how to avoid technicalities that makes liens enforceable, and much more. Learn how to protect your rights, Learn which forms to use including how to properly complete and serve the Preliminary Notice, Learn what to do to assure your Mechanic's Lien is valid, Learn how to record and enforce a Mechanic's Lien, Learn the basic Stop Notice requirements, Learn the basics on bond claims, Learn common pitfalls to avoid, Learn how to collect your money!

12:15 – 1:15
Seminar Area 1
Presented by: Michael Corbett
Bradford-White
Learn about the most efficient water heating technology on the market, available rebates, sales and installation tips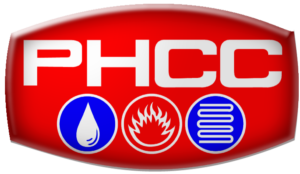 1:00 – 2:00
Seminar Area 2
Presented by: Mark Valentini
PHCC National – Decarbonization… What you NEED to KNOW!
Decarbonization; As Goes California, So Goes the Nation PHCC is on the front lines of the war to preserve the use of gas-fired appliances and consumer choice in how homeowners decide to power their homes. Mark Valentini, PHCC National Director of Legislative Affairs will review how gas ban policies across the country have evolved since the City of Berkeley was first to ban gas connections in new construction, and whether contractors should fight back or adapt.
1:30 – 2:30
Seminar Area 1
Presented by: Steven Gamblin
WCT Products – Getting the most from your Sewer Camera
This class covers the basics of proper Sewer Camera use. How to record and share the image capture by the Camera and how to properly trace the push rod and locate the camera head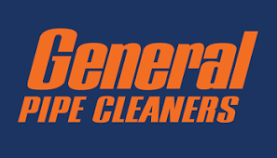 2:30 – 3:30
Seminar Area 2
Presented by: David Dunbar
General Pipe Cleaners – How Not to Break Your Stuff!
This seminar is designed for both experienced and inexperienced users of drain-cleaning equipment who want to get the most out of their tools. Drawing on General Pipe Cleaners' long history in the industry, and things that we've learned about how our products perform in real-life situations, this seminar gives practical and specific suggestions that can save contractors

2:45 – 3:45
Seminar Area 1
Presented by: Michael Corbett
Bradford-White
Learn about the most efficient water heating technology on the market, available rebates, sales and installation tips